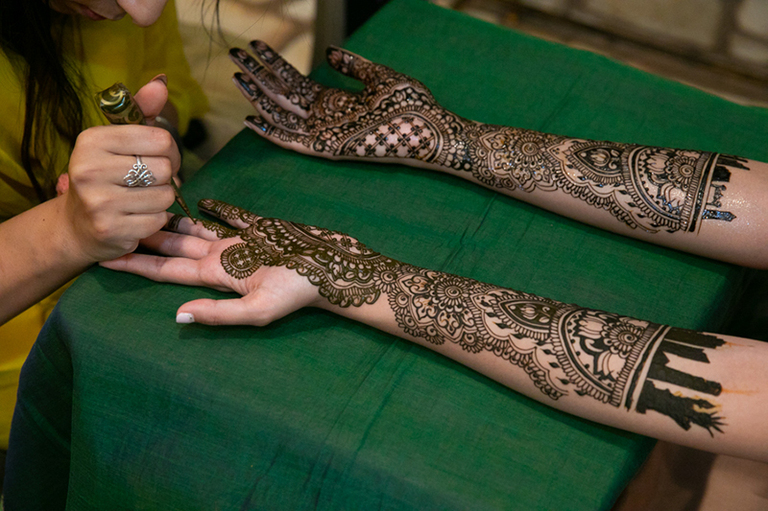 The paste used for mehndi or henna is made from the leaves of the henna plant, which is native to South Asia and the Middle East. The leaves are harvested, dried, and then ground into a fine powder, which is mixed with a variety of liquids, such as water, lemon juice, or tea, to create a thick paste.
The paste is then applied to the skin using a small cone or brush, and left to dry for several hours. The longer the paste is left on the skin, the darker the resulting henna stain will be. The paste is then gently scraped off, revealing a beautiful and intricate design on the skin.
The natural dye in the henna paste, called lawsone, reacts with the keratin in the skin, resulting in a temporary stain that can last anywhere from one to three weeks, depending on the quality of the henna, the location of the design on the body, and the individual's skin type.
Traditionally, mehndi or henna paste was made by grinding fresh henna leaves into a paste, but nowadays, many people use pre-made henna powder or henna cones that can be easily purchased from markets or online.