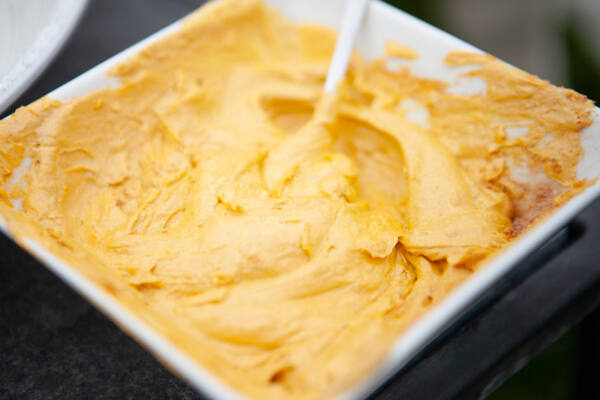 Haldi paste, also known as turmeric paste, is a mixture of turmeric powder, sandalwood powder, and other natural ingredients like milk, rose water, and oils. The recipe for haldi paste can vary depending on the region and cultural tradition, but typically includes the following ingredients:
Turmeric powder: This is the main ingredient in haldi paste, and gives it its characteristic yellow color. Turmeric is known for its anti-inflammatory and antioxidant properties.
Sandalwood powder: This ingredient is often added to haldi paste for its soothing and cooling effect on the skin.
Milk: Milk is added to haldi paste to make it more creamy and smooth. It also helps to nourish and moisturize the skin.
Rose water: Rose water is added to haldi paste for its refreshing and fragrant properties.
Oils: Some recipes may also include oils like coconut or almond oil, which help to hydrate and soften the skin.
All of these ingredients are mixed together to form a thick paste, which is then applied to the skin during the Haldi ceremony.