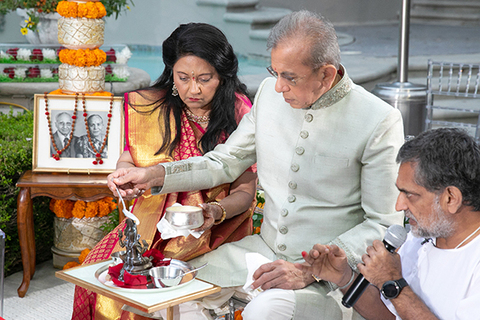 Ganesh Puja is a Hindu ritual that is performed before the start of any auspicious event or new beginning, at an Indian wedding ceremony. In the context of a wedding, Ganesh Puja is performed at the beginning of the wedding ceremony to invoke Lord Ganesha's blessings, who is considered the remover of obstacles and the god of new beginnings.
The Ganesh Puja typically involves the following steps:
The priest chants mantras and performs an invocation, inviting Lord Ganesha to come and bless the wedding ceremony.
An idol or image of Lord Ganesha is installed and worshiped with flowers, fruits, sweets, and other offerings.
The priest performs an aarti, which is the waving of a lamp or candle in front of the idol, accompanied by the chanting of hymns and mantras.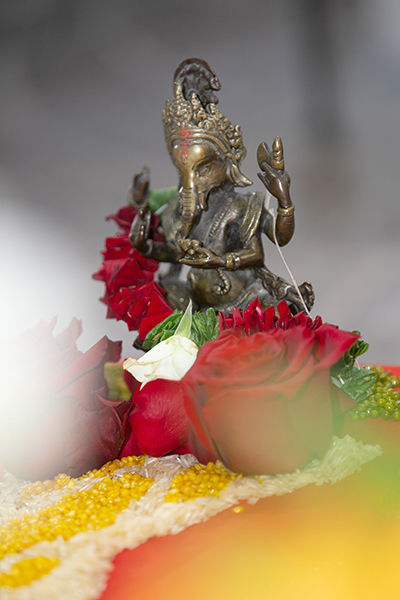 The bride and groom seek Lord Ganesha's blessings by touching his feet or offering prayers.
The priest concludes the puja with a final invocation, thanking Lord Ganesha for his blessings and seeking his continued guidance and protection.
Performing Ganesh Puja before a wedding ceremony is believed to bring good luck, prosperity, and success to the couple and their families. It is also considered a way to seek the blessings of the gods and goddesses and to remove any obstacles that may arise during the wedding ceremony or in the couple's future life together.